This is not a story about Magocare, but a story about the growth of a Chinese in her career life.
----
After the graduation from university, with my only interest of speaking English I found a job as an international sales person in Shanghai, for rehabilitation products. To a female those metal products were nothing to be discussed happily, I had been only focus on paper work until I met Mr. Mauro Fregnani, the owner of Italian company Memcare S.r.l, who had been working as an engineer of rehacare products for more than 10years. He brought me into the western thinking way: "Why the customer needs this product?" "Why the product should be done like this?" "How the features can be done on this product?"…He introduced me ESS(European Seating Symposium) & ISS(International Seating Symposium) from which you can get the real philosophy of rehabilitation for functional disabled people.
----
With his deep love on China, his kindness and sincerity to Chinese people, his Italian creative designing mind, his skilful engineering thinking, Mr. Fregnani stimulated me to find more and more intelligent suppliers who are bringing China to a strong manufacturing country from a big manufacturing country, by making products innovative instead of making products duplicate. Mr. Alan Xie, the executive director of Longway Medical Equipment, Co., Ltd., can be the very representative enterpriser of such suppliers.
----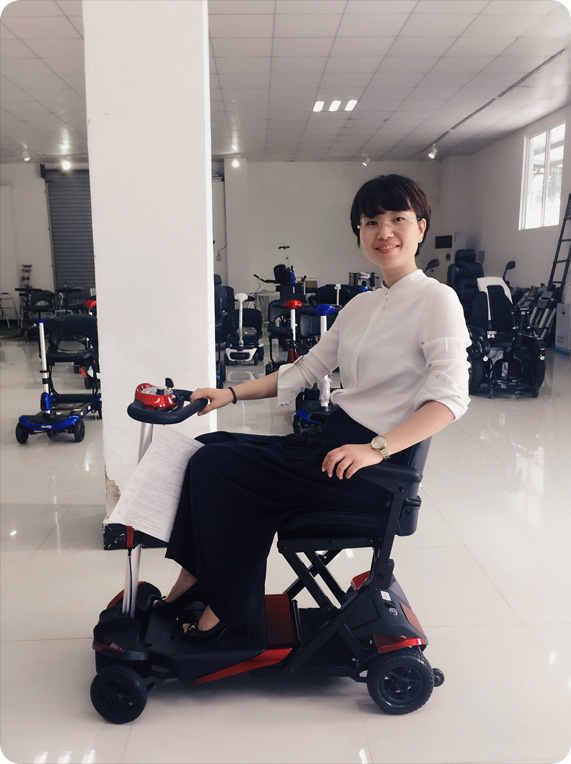 Mr. Xie, who started his career in 1998, at the R&D dept. of rehabilitation production managed by Taiwanese, working hard with an open mind, has been recognized as a director of the R&D, a shareholder of the Taiwan company, an owner of a factory for wheelchairs and homecare beds, and now a young enterpriser having two factories(Taicang Longway Medical Instrument Co,, Ltd. & Mingguang Longway Medical Technology Co., Ltd.) for an extensive range of innovative rehabilitation products! With good experience of OEM supplier in the past years, his tremendous insist on improvement of product details, his altruism philosophy of "offering what customers want, not offer customers what he has", Longway Medical, leaded by Mr. Alan Xie now successfully has walked into a new period of good production capability for good products, specialized in Electric patient lifts, electric homecare beds, and power wheelchair…
----
Every single supplier has their own story just like their owners, I was deeply impressed by their spirits on pursuing excellence on rehabilitation products…Until the day when I stood in a fair watching a video introducing the Sweden company Permobil, I was excited when I read the words of their founder Dr. Per Udden "Every disabled person has the right to have his or her handicap compensated as far as possible by aids with the same technical standard as those we all use in our everyday lives." I realized I'd gradually transferred my concentration from paper work to products, from products to the people who need. I made a decision to fix my career with rehabilitation for my life long time, to make people around me know rehabilitation products are not something make you sad, but something make your life better, with more care, more freedom.